YFN Lucci Claims He Was Stabbed In Jail & Says There's A Bounty On His Head
Published on March 3, 2022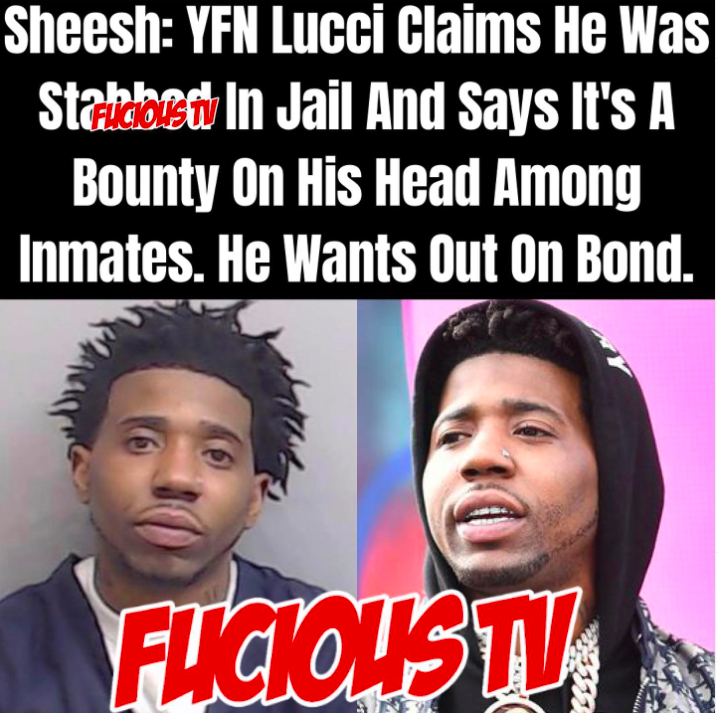 According to new legal docs, the rapper claims a fellow inmate at the Fulton County Jail stabbed him last month … and he also says he's been told there's a bounty on his head among inmates.
In the docs, obtained by TMZ, YFN Lucci claims he was stabbed from behind while on a video call with someone on the outside … and he says the other inmate used a homemade shank to stab him.
Since the alleged stabbing back on Feb. 9, YFN Lucci claims he's been told there's a price on his head … and he fears his life is in jeopardy if he remains in custody.
As a result, YFN Lucci is asking the judge to grant him bond so he can get the hell outta jail … and he says he would be down with 24-hour home confinement and wear a monitoring device if he gets out.