YBT Takes No L's With New "Tryna Win" Mixtape
Published on June 10, 2021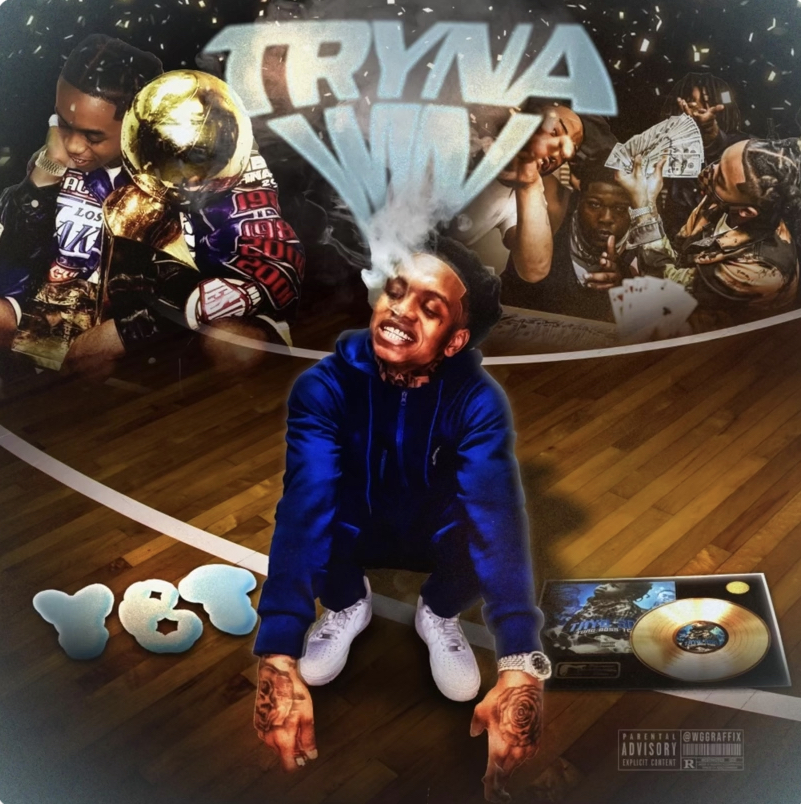 YBT's latest release – Tryna Win – is probably his most polished effort to date. Throughout the extent of 14 layered tracks, nothing feels rushed or forced. YBT successfully managed to get his thoughts off while providing listeners with that edgy lyricism we've come to expect from the self-titled 'Influence' of the Carolinas.
The mixtape encompasses features from Getrichzay, Setitoff83, Siptee, and Toosii, a testament to YBT's natural ear for music: he knows who pairs well with the energy conveyed in song. But whether the rising star is offloading cryptic mentions over roaring 808's or harmonizing his daring attempt to make a way out, one distinctive theme is ongoing throughout the project – YBT just wants to win, on a holistic level. As both an artist and man, YBT's growth isn't limited to financial gain. He's setting the standard for his homies to model after, being a voice of reason for the unheard. His influence isn't limited to stylized voice inflections or the crafty walk-down anthems he's notoriously known for.
Admittedly, YBT doesn't get the credit he rightfully deserves, but that hasn't stopped him from penning the prelude to victory. Sonically, he's quickly becoming a resource for inspiration for the trenches, voicing pain, melody, and the desire for more, for better. While his career has merely just begun, YBT is already showing signs of being next to blow out of the Carolinas' ranging soundscape.